Frequently Asked Questions
Below you will find answers to commonly asked questions.  If you have a question not answered below, please feel free to
contact us
and we will be glad to assist you.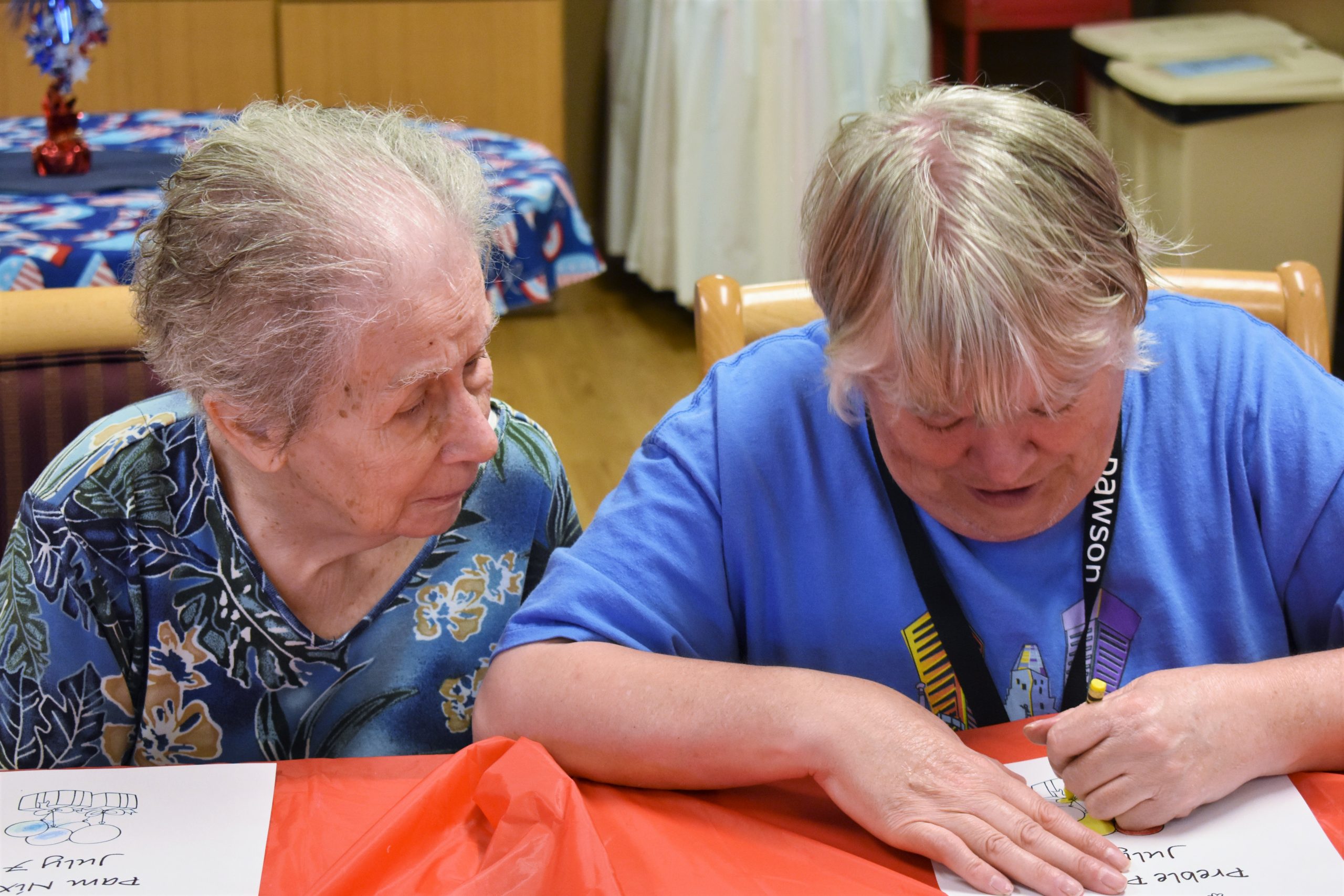 Frequently Asked Questions
What Sets Mt Baker Care Center Apart?
From the moment you step into Mt. Baker Care Center, you and your loved ones will take comfort in knowing that you have come to the right place. Since opening our doors in 1991, we have consistently delivered a lifestyle of compassionate care, well-being, and value amidst a beautiful setting.
Located in picturesque Bellingham, Washington, Mt. Baker Care Center is the leader in full-service skilled nursing and assisted living services. Here, you will find a thriving community of residents enjoying life to the fullest. It is our daily commitment to help each resident lead a purposeful life while also providing the highest level of quality care along the way.
Welcome to Mt. Baker Care Center and thank you for taking the time to learn more about us and how we may best be of service to you.
Independently Family Owned.  Quality Care & Skilled Nursing.  We Accept Medicare & Medicaid.  Most Major Insurance Accepted
What is the Mt. Baker Care Center community like?
Mt. Baker Care Center is conveniently tucked away in the historic Fairhaven district of Bellingham, Washington. Situated among lush greenery and statuesque trees, our residents thrive in an environment that embraces the outdoors and the beauty of our community. Our property offers a safe space for enjoying the surrounding scenery while also offering family members ample parking. We do not institute visiting hours; your family can visit whenever it's convenient for you and them. As a locally owned and operated community, we are vested in our community as well as the residents that we care for. Our spacious, non-institutional, and friendly approach to healing is second to none. Please stop by and see for yourself!
What kind of health plan can I expect?
Your unique care plan will act as a road map to accomplishing your individual goals. While we will use our specialized training and assessment skills to guide you and offer professional advice, the plan is oriented to your special needs and preferences. Our first care plan meeting will occur shortly after your arrival and scheduled so that you and your family (if you choose) can attend. We encourage active participation and input into your care plan, as it will be designed to suit your specific needs. Once you've signed off on your initial plan, you and your health team will meet as regularly as necessary to discuss, track, and evaluate your progress and any measurable outcomes. As the patient, you (and your family) are always able to direct and modify your treatment to assure your goals and health are maximized.
"Health Team" definition: Your health team includes you, your family, professional nurses, the nursing assistants who care for you, the dietary director, social worker, therapeutic activities professional, and therapists (physical, occupational, speech) that you and your physician have determined will be helpful.
What type of therapies are available?
During your stay at Mt. Baker Care Center you may need to visit with our team of therapists. This is what they do.
Licensed Therapists provide physical and speech therapy, as well as occupational therapy for our residents who may be recovering from major surgery, neurological and orthopedic conditions and other illnesses, injuries or disabilities.
Physical Therapists are primarily concerned wit the promotion of mobility, functional ability, quality of life and movement potential through examination, evaluation, diagnosis and physical intervention. Physical Therapy is available 6 days per week. The number of sessions depends on the diagnosis and therapy continues until clinical goals are met.
Occupational Therapists use treatments to develop, recover, or maintain the daily living and work skills of our residents. It is a person-centered practice that places a premium on the progress towards the resident's goals. Occupational Therapy is available 5 days per week.The number of sessions depends on the goals and therapy continues until goals are met.
Speech Therapists assess and plan therapy that helps in communication difficulties. Difficulties may include problems understanding spoken and written language or the ability to understand but cannot say the words and sentences they want to. Speech Therapy is available 5 days per week. The number of sessions depends on the assessment and therapy continues until clinical goals are met.
With any of these, a physician is always involved in reviewing progress in the therapy and helps decide when residents may be discharged.
What are food options available at Mt. Baker Care Center?
The dining standard at Mt. Baker Care Center is not typical of nursing homes, but neither is anything else we do! One small bite and your perspective of nursing home food will forever be altered.
We take great pride in the food that we prepare and serve. Using the freshest ingredients and locally-grown produce, nearly all dishes that reach our residents are made from scratch. With a professionally trained baker on staff, all our desserts, breads, and muffins are made in-house as well. Dishes are nutritious, well-balanced, and delicious with every detail attended to with gracious and courteous attention.
Mt. Baker Care Center collaborates with a seasoned and professional dietitian that helps our dietary team accommodate any food restrictions you may have due to diet, allergy, religious, or personal preference. We're happy to work with you to ensure you're enjoying the best we can offer your taste buds!
Our meals are served at regularly scheduled times in the social dining room. For those who prefer more private dining options, meals can also be served to you in your room. If you wish to have a guest at meal time, please just let the kitchen staff know one hour prior to service (along with the number of visitors) and we'll be happy to provide additional meals for a nominal fee.
We look forward to feeding you!
Sample Menu: